Posts Tagged the flaming lips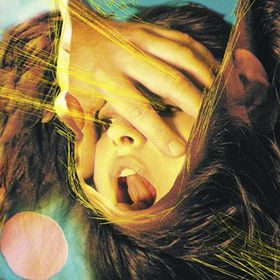 The Flaming Lips had been comfortably hosting the happy psychedelic party they began in the days "Soft Bulletin" and "Yoshimi". Everything they've done since seemed to lack the same relevance and creative wealth. That's why the arrival of "Embryonic"; a dark, psychedelic, double-length monster that saw Wayne Coyne and co heading back towards the more experimental manners of their earlier stuff, has had a mixed reception among fans but earned a certain consensus among critics, who claimed the band has left behind years of going through the motions and found again the right path towards future, more challenging work. The exuberance of "Watching the Planets" was all the evidence we needed.
Released on Warners. Available to listen in Spotify.
In one of the most original video clips seen in recent times – The Flaming Lips promo for "Watching The Planets" – Wayne Coyne goes naked following some sort of orgiastic pagan ritual around his trademark space ball and a second, vagina-shaped one. A worthy visual work for one of the standout tracks of the band's latest album "Embryonic", in which the Lips return to their more experimental and dark psychedelic ways with notable results.
The band was touring the UK last week and hit London's art deco haven The Troxy, offering the same show they have been mastering for years. A true psychedelic party with giant balloons, tons of confetti, furry animals, colourful visuals and a set mostly comprising earlier, pop-friendlier classics. Photos of the gig after the jump. Read the rest of this entry »