Posts Tagged Savages
London post-punkers Savages top the latest edition of our loop with 'The Answer', the first taster from their eagerly anticipated second album, 'Adore Life', to be released next January.
Highest debut this week is Oneohtrix Point Never's new track 'Sticky Drama' -don't miss its amazing video-; followed by the latest offerings from Eleanor Friedberger; Beach Slang; Okzharp Feat. Manthe; Connan Mockasin & Devonte Hynes; Chance The Rapper Feat. Saba; Jeremih; DIIV; Blanck Mass; the return of Jeff Lynne's ELO; two US alternative icons, Paul Westerberg and Julianna Hatfiend, joining forces as The I Don't Cares; plus two top-notch versions: CHROMATICS' multiple rendition of Cyndi Lauper's 'Girls Just Want To Have Fun' and Natalie Prass covering Anita Baker's 'Caught Up In The Rapture'.
Check our brand new loop out here: Read the rest of this entry »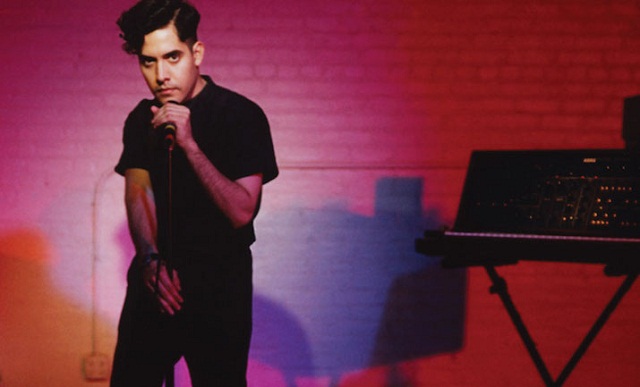 Neon Indian is back on top of the loop with the irresistibly danceable 'The Glitzy Hive', the third loop-topper from his terrific new album, the Suicide tribute-titled "VEGA INTL. Night School'.
The Long awaited return of Savages, 'The Answer', is the highest entry, next to brand new tracks by Oneohtrix Point Never; Nao; Shearwater; Chairlift; Sufjan Stevens; Porches; Shopping; The Bug; Vanessa Carlton; Junior Boys; Jeezy feat. Janelle Monáe; Merchandise with Dum Dum Girls and the fusion jazz surprise collaboration of the year, the legendary Bobby Caldwell & Jack Splash under the moniker Cool Uncle, featuring Jessie Ware's silky vocals.
Check our brand new loop here: Read the rest of this entry »