Posts Tagged Best Tracks 2017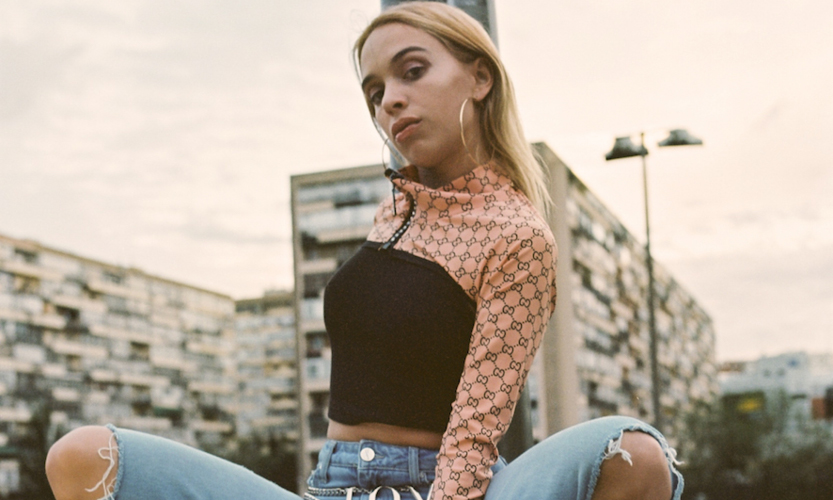 And we finally reach the last quarter of our songs of the year recap with the brand new queen of Spanish trap, Bad Gyal. Right after her extremely contagious "Fiebre" we will encounter emo popsters; the soundtrack an of Oscars contender; footwork's finest representative; two kiwi female songwriters; a supermodel; the end of the world and hip-hop's greatest stars. Do I hear more?
Check our Top 25 tracks of the year here: Read the rest of this entry »
The second quarter of our favourite tracks of the year features the collaboration between Brian Eno and My Bloody Valentine's Kevin Shields; a Disney starlette sampling Talking Heads; cartoon superstars; tons of female singers from different genres; a jazzman and an intimate exploration of bereavement.
All of that and more here: Read the rest of this entry »

101-LUIS FONSI FEAT. DADDY YANKEE & JUSTIN BIEBER
Despacito (Remix)
(Def Jam)
As it is customary, we begin the countdown of our Top 100 favourite tracks of the year with the imaginary position 101, traditionally populated by one of its "guilty pleasures." And in 2017, few deserved this slot more than the ubiquitous 'Despacito.' The fact that the combined forces of a Latin balladeer whose repertoire makes Enrique Iglesias look like Bob Dylan; a "growing pain" type of teen idol and the reggaeton star who invented 'La Gasolina' has been able to produce the most downloaded, streamed, listened to and successful track of the digital era is nothing short of miraculous. But resistance proved futile to a song that, apart from popularity and an impossibly catchy mellow Latin rhythm, has been a source of pride and relief from its long run on top of the Billboard charts for a US Hispanic community under threat by the racist policies of its notorious president.
In the first quarter of our Top 100, we'll find Japanese Female Punks; long-awaited returns of alternative giants from the noughties; grime superstars; the grief-inspired songs of a French legend's daughter; grunge inspired pop-rock and a Bedouine.
Check our favourite tracks of the year here: Read the rest of this entry »