The London Film Festival is now in full gear and this edition is being particularly good to discover the work of up-and-coming or under the radar filmmakers from all over the world, offering very personal visions. Among them a Mexican documentary about drug-related violence; an irreverent revision of French Noir; a Palestinean road movie; a Spanish "social" horror; a look at the Belgium Justice system; an experimental doc about illegal immigration through the Sonora desert and a harrowing Polish drama set against the backdrop of the Rwandan genocide. All of them very worthy of your time.
DEVIL'S FREEDOM (Everardo González)
This veteran Mexican documentarist offers a harrowing, in-depth view of the repercussions of drug-related violence in Mexico, introducing the families of a small community in which victims and perpetrators are forced to live together, enduring the consequences of the latter's acts. A cleverly simple aesthetic choice, covering every speaker with masks reminiscent of some sort of facial trauma, adds a gripping cinematic dimension to their testimonies and a powerful visual metaphore about the state of a society that's being consumed by fear and crime.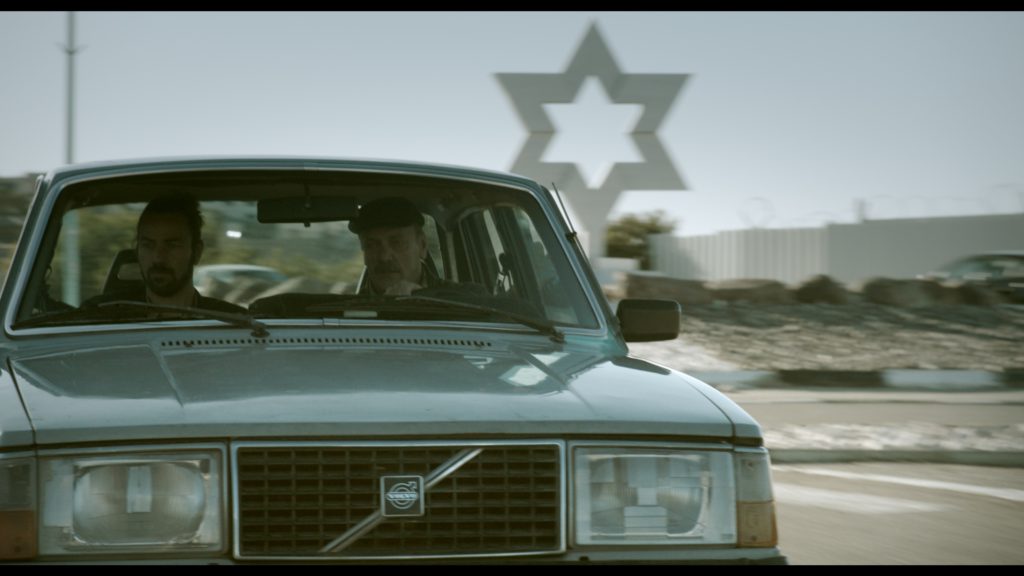 WAJIB (Annemarie Jacir)
Annemarie Jacir has rapidly consolidated herself as one of the most renowned Palestinean directors. Her female gaze, which had already earned the attention of critics with her Cannes awarded 'Salt Of This Sea', offers now a bittersweet portrait of the realities and traditions in contemporary Palestinean society. Wajib is a moving comedy, perhaps not high on laughs but rich in observation using a road movie structure and recurring to one of the most traditional Palestinean customs, the personal delivery of wedding invites to all the expected guess, as the backdrop in which a gather and his emigrant son face their differences, driving through the busy, bursting with life streets of Nazareth. The son's reencounter with his past and the ups and downs of living in Palestine clashes with his dad's conservative views. Through their disagreements and the effects they cause as they revisit their acquaintances, we get a powerfully humane mosaic of life in the politically challenged State.
9 FINGERS (F.J. Ossang)
A visually striking homage to classic French Noir performed with the irreverence of punk rock and laced with existentialist undertones. The latest enfant terrible of Gallic cinema updates the genre's tradional tropes with this story of a heist to steal radiactive material. The robbers escape in a boat planning a revolution with their dangerous cargo, but are hit by a plague that compromise their lives. Ossang's skilful framing and editing gives this film an appearence similar to vignettes from a graphic novel and the philosophical dialogues add complexity to a plot that feels invigorating and baffling in equal measure.
SO HELP ME GOD (Jean Libon, Yves Hinant)
The research that a very unconventional Belgium judge undertakes as she prepares her cases provide a fascinating and revealing look at the workings of justice. Often humourous and with not much regard for political correctness, her openness and vivacity makes for a big contrast with the particular circumstances of the accused. Heavy on emigration-related issues, this documentary also covers a diverse number of individual stories which range from crimes of passion to occultism, building a gallery of peculiar characters the judgement for whose actions is still suspended. As their particulars are explained at her offices, before the legal prodcedures begin, there's a first-hand immediacy and truth that can often go missing in the more staged appearances in court. And if the personality of the protagonist makes it all more humane and enjoyable, the film does not shy away from showing Today's toughest reality of life in Europe.
VERONICA (Paco Plaza)
Spanish popular cinema has recently found a goldmine revisiting the tropes of horror, with many directors being lured by Hollywood after such box office hits as Rec or The Orphanage. Veronica could have been another run of the mill tale of young impressionable girl who, playing with a Ouija board, awakens an evil presence, but despite being based on a real case which shocked Madrid at the beginning of the 90's, toying with its police-sanctioned supernatural undertones, where it really excels is on the depiction of its teen protagonist' feelings of inadequacy. Raised by single mother too busy at work, Veronica is forced to replace her role at home looking after her younger bothers and sisters. Her working-class environment, religious education and the psychological complexities of a girl whose puberty years and sexual awakening seem to have been stolen by her family circumstances are superbly represented. This combination of social realism with one of the most recurred subjects in the genre's history results in an affecting work that will haunt you for weeks.


EL MAR LA MAR (Joshua Bonnetta & J P Sniadecki)
Another standout from the Experimenta strand, the directing tandem Bonnetta/Sniadecki provide an overwhelmingly sensorial experience. Prompting a reflection about the controversial issue of illegal border-crossing through a showcase of the Sonora desert, one of the most common locations where it takes place. The harsh landscape and arid beauty of that vast extension of land, as well as its menacing fauna and scarce flora, creates a disturbing atmosphere that is reinforced with recordings of witnesses narrating encounters with some of this vagrant immigrants, often lost in the desert at the mercy of the unforgiving nature. The documentary has earned great praised for using avant-garde techniques to showcase a highly controversial political issue, sadly relevant Today thanks to president Trump's project of a dividing wall. The title, El Mar la mar, references vast extensions of wateras a source of a life which is sorely missing on those latitudes.
BIRDS ARE SINGING IN KIGALI (Krzysztof Krauze, Joanna Kos-Krauze)
Harrowing drama about an ornithologist who rescued the daughter of one of her research colleagues from the Rwandan genocide, hidden in the cages with the carcasses of the birds she studies. Arriving in Poland, one will have to face the immigration laws, but both will be haunted for years by the trauma of the despicable events they witnessed, later returning to the troubled African nation in search for closure. A production that was hit by personal tragedy, as Krystof Krauze passed away in 2014 and his co-directing wife had to complete the film herself; the directors of 'Papusza' have always looked carefully after the formal aspects of their work and this time they adopted an almost experimental approach, complementing the touching central storyline' with visual metaphors of nature at its rawest which create a deep emotional impact.