One more year, the London Film Festival is almost here bringing, from October the 2nd to the 13th, an impressive and massive selection of the best films from all over the world. As we did in past editions, we are focusing on those films that would be of particular interest for music lovers. This year we are spoilt for choice, from punk movements to gospel treasures; documentaries about rock stars; jazz icons; African legends; pop stars acting debuts; musical; global folklore; extraordinary soundtracks; music technical crafts…
We have also created a Spotify playlist, The London Film Festival 2019 Mixtape, not to be confused with the experimental strand of the festival's session of the same name, in which the audience will be presented with a series of carefully selected, groundbreaking works, without knowing which ones in advance. Our mixtape contains tracks which either are part of the films mentioned or relevant to their contents, depending on their availability of the popular platform. On this edition we have only one miss still not ready for streaming: Nicolas Jaar's fantastic soundtrack for the latest Pablo Larraín's opus 'Ema,' with its unique mix of reggaeton and electronica that's an integral part of the film's atmosphere.
Enjoy the listen (and hopefully the viewing too!)
1-BRUCE SPRINGSTEEN-Western Stars
'WESTERN STARS'(Thom Zimny, Bruce Springsteen, 2019)
The Boss is coming to the LFF. The Create stand's gala will be this documentary, named after the title of his recent album, in which he dares to co-direct, next to Thom Zimny (a long time collaborator of his music videos and one of the editors of the TV series 'The Wire.')
The album, rapturously received by critics, is a musical exploration of the smoother sounds of West coast Americana. The film is conceived as a gig of the record, played in full in an intimate setting, capturing its mellow vibe and punctuated with vignettes and reflections about its lyrics and context.

2-INXS-Mystify
MYSTIFY: MICHAEL HUTCHENCE' (Richard Lowenstein, 2018)
The lead singer of INXS, perhaps the biggest rock band Australia ever produced, is the subject of this documentary in which, through home recordings and interviews with his closed ones, Richard Lowenstein attempts to portrait the contradictions and troubles in the life of the much loved and sadly gone superstar, providing insight to the circumstances that led to his suicide, as well as a closer look to the man, beyond the trappings of his rock and roll persona.
3-BJÖRK-Pagan Poetry
'THE JUNIPER TREE' (Nietzchka Keene, 1990)
Although not featured in the film's soundtrack, in which –music wise- we find a very young, pre-Sugarcubes Björk playing flute and improvising renditions of some sort of ancient folk songs instead; 'Pagan Poetry' could well be used described the popular Icelandic star's acting debut, 'The Juniper Tree,' one of the standouts in this editions's treasures strand.
Nietzchka Keene's debut feature, adapting a Brothers Grimm tale about witchcraft, setting it in medieval Iceland, had all the trademarks of the arrival of a unique authorial voice who sadly passed away after just two films. With an austere but striking black and white cinematography which earned her comparisons to Bergman and a strong sense of composition, making the most of Iceland's landscapes; The Juniper Tree tells the story of two sisters, forced to escape after their mother is condemned to be burnt. One uses spells to seduce a peasant widower, against the suspicion of his young son; the other (a strong turn by Björk) has the power to communicate with spirits. One of our top recommendations for the LFF 2019, this is a compelling and very original drama that will be a discovery not just for the singer's fans.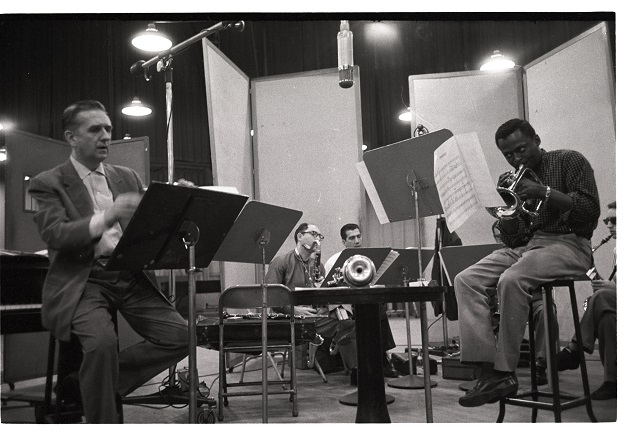 4-MILES DAVIS-Birth Of The Cool Theme
'MILES DAVIS: BIRTH OF THE COOL' (Stanley Nelson, 2019)
A very well crafted documentary, using a wide range of interviews and recordings, that follows the life and career highs of the jazz icon, from his humble music beginnings to his first travel to France where he was received as a star, before he had much recognition in his own country, and had a romance with Juliette Grecó; to his many musical innovations and some of the controversial aspects of his personality.
Fans of his work, will find here a treasure trove of material and a tight account of what made Davis such a legend. Those who are not so acquainted with it have a great opportunity to get a very compact narration of his artistic achievements and personal contradictions.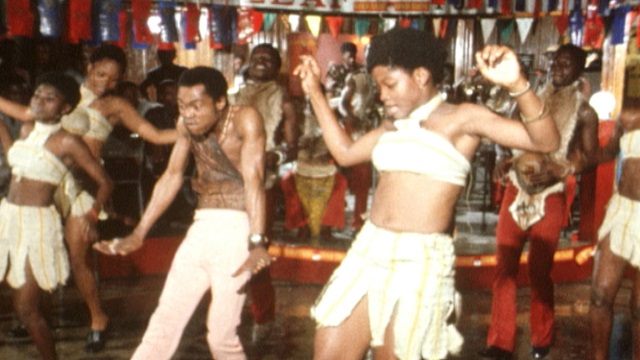 5-FELA KUTI-Water No Get Enemy
'MY FRIEND FELA' (Joel Zito Araújo, 2019)
On this documentary, Brazilian director J.Z. Araújo sets off to describe Nigerian music legend Fela Kuti, beyond the colourful and influential Afrobeat musician the world knew, as a political activist who had great influence in the fight for equal rights around the world. Connecting with the African-American leaders of that struggle (Malcolm X…); as well as the founders of the Pan Africanism philosophy, fighting against the ravages of colonialism in the Black continent with the ideal of the unity of its native inhabitants, turned him into the target of many attacks from his country's dictatorship.
The film does not ignore Kuti's life more controversial aspects, such as the way he dealt with women as his religion allowed polygamy or his descent into superstition on his late career, advised by the figure of a shady guru. But altogether, it paints a fascinating picture of one of the most influential artists of the past century.
6-RONNIE WOOD-I Can Feel the Fire
'SOMEBODY UP THERE LIKES ME' (Mike Figgis, 2019)
In music circles Ron Wood always seems to be chosen as the best-liked Rolling Stone; having a typical excessive rock and roll reputation, but boasting a friendly attitude with it. Perhaps because the mythical rock and roll guitar player joined the band after having been part of other historical combos such as the Jeff Beck Group or Faces and was already aware of what was in store.
Mike Figgis (Leaving Las Vegas) directs this documentary that promises to be a worthy tribute to his legacy with tons of exclusive material from Wood and his constellation of top musician friends.
7-THE CLASH-White Riot
'WHITE RIOT'(Rubika Shah, 2019)
Named after The Clash's classic, this documentary follows the rise of the London protest movement Rock Against Racism, formed in 1976 with reggae and punk musicians reacting against a rock establishment that was getting too close to ultra conservative right wing and nazi parties and their craze against immigrants –which half a century afterwards feels like history repeating.
X-Ray Specs, Steel Pulse, The Clash themselves are among the artists featured on this film, one of the competitors for the Grierson award.
8-EL DUCE-Asshole Gassholeen
'THE EL DUCE TAPES' (Rodney Ascher, David Lawrence, 2019)
Portrait of the lead singer of Seattle punk band The Mentors, who had their fifteen minutes of fame thanks to outrageously gross lyrics and a shocking live act, done through a collection of VHS footage that follows the musical steps of a troubled person, who based her artistic output on gratuitous provocation.
9-WILLIE MAY FORD SMITH-Singing in My Soul
'SAY AMEN, SOMEBODY' (George T Nierenberg, 1982)
Another of this year's treasures, what could be the perfect companion to Aretha Franklin's 'Amazing Graze,' which will finally see the light of day later on the year. This restored documentary celebrates the influence of American Gospel, in both its religious and musical dimensions, focusing in two of its most veteran performers, 'Mother' Willie Mae Ford and 'Professor' Thomas A. Dorsey, capturing with intimacy the exhilarating spiritual joy of the genre and the intensity of its performances.
10-JUDY GARLAND-Medley: Almost Like Being In Love/This Can't Be Love (Live At Carnegie Hall/1961)
'SID & JUDY' (Diane Becker, John Battsek, 2019)
Just when the memory of Judy Garland is back to the spotlight thanks to last year's remake of 'A Star Is Born' and this year's Oscar buzz behind Renée Zellweger's impersonation of the Hollywood's golden era star; this timely documentary based in the memoirs of her third husband Syd Luft takes a look at their difficult relationship, as well as Garland's music highlights and personal lows.
11-CY COLEMAN, DOROTHY FIELDS & JOSEPH GERSHENSON-Big Spender
'SWEET CHARITY' (Bob Fosse, 1969)
Perhaps the most popular standard off the soundtrack of this classic Broadway musical adapted to the big sceen, timely remastered coinciding with the renewed interest for the work of the master choreographer and director, Bob Fosse, thanks to the TV miniseries "Fosse/Verdon."
Anticipating the BFI's imminent Musicals season, Sweet Charity is another of this year's superb treasures selection, starring a Shirley McLaine in state of grace. A rare, alternative 10 minute ending of the film will also be shown.
12-BARBRA STREISAND-Evergreen
'MAKING WAVES: THE ART OF CINEMATIC SOUND' (Midge Costin, 2019)
A big hit at Cannes, this documentary about the evolution of the art and craft of sound in cinema, boasts a range of interviews from technical professionals to A list directors such as David Lynch or Barbra Streisand, talking about 'A Star Is Born'and the way its stereophonic sound design had an impact on the viewer.
13-MARIFE DE TRIANA-La Loba
'I DIE OF SADNESS CRYING FOR YOU' (Nina Danino, 2019)
A very personal essay by Gibraltar born director Nina Danino, remembering the songs of her childhood, often sang by her mother, many of which belong to the traditional Spanish genre of Copla.
Danino analyses with rigour the intense, passion-led performances and melodramatic lyrics characteristic of this type of music, which gave an indication of the role that socially marginalised women were reduced to in machismo-heavy francoist Spain.
Using mostly television recordings by well-known singer Marifé De Triana, as well as taking her mother to record those famous songs in a London studio, this work combines personal memoir, sociological study and, for many, the discovery of rather obscure music world worth reappraising, once disassociated from its dictatorship period connotations.
14-BELLE & SEBASTIAN-This Letter
'DAYS OF THE BAGNOLD SUMMER' (Simon Bird, 2019)
Though not exactly a music work as such, Simon Bird's debut comedy, a hit at this year's Locarno Film Festival, has the enriching feature of a soundtrack written by Belle and Sebastian, whose evocative, melancholy-infused music adds to its very personal tone.
15-SICHUAN OPERA-Opening: blowers and drummers
'TO LIVE TO SING' (Johnny Ma, 2019)
The misadventures of a veteran troupe of actors trying to fight an eviction notice and audience's fading interest on their Sichuan Opera performances are the subject of this feature by Chinese/Canadian director, very well received at Berlin, which explores that rich tradition of China's musical heritage.
16-XUMAN-Stand Tall
'ALGO-RHYTHM' (Manu Luksch, 2019)
Last, but not least, part of the Shorts Competition Programme 2, this intriguing work, shot in Dakar, is described as a hip hop music deconstructing the threats that algorithmic management of daily life through digital platforms pose to human rights. Many Senegalese musicians and artists take part on it, including Xuman, who provides its score.
Listen to the spotify playlist and Enjoy: