BLACK MOTHER Khalik Allah
The Frames Of Representation Film Festival is ready to raise its curtains featuring once again an unique selection of films which push aesthetic and political boundaries. In only three editions, FoR has consolidated itself as an unmissable forum for those who like cinema at its most ground-breaking, challenging in both form and content. The annual event celebrated at London's ICA is described by its curator, Nico Marzano, as "a laboratory conceived to engage with new visions of cinema through supporting the presentation, production and distribution of innovative and politically challenging cinematic languages".
Last year it was dedicated to ideas about "Working" and boasted the UK premieres of two of our favourite films of 2017, Jorge Thielen Armand's 'La Soledad' and Eduardo Williams' 'The Human Surge.' This year's main concept is "Landscape." and standout works from the programme such as Salomé Lamas' 'Extinction' or Nelson Carlos De Los Santos Arias' Cocote' are also likely to be among 2018's most thought-provoking and best.
Frames Of Representation will take place from April the 20th until the 28th and will showcase thirteen features and six short films from 16 countries linked together by a strong sense of place, instrumental in the depiction of the issues they reflect upon, blending the poetic with the factual; documentary with fiction and the personal essay with their wider social and political contexts. All of them are UK or European premieres for which the ICA will host Q&As with their respective directors, presented alongside a diverse series of workshops, symposiums and other related activities. Here's a small preview featuring our picks from this year's edition:
The festival opening film will be 'Black Mother,' the second feature by Khalik Allah, one of the directors of Beyoncé's ground-breaking video album 'Lemonade,' whose acclaimed 'Field Niggas' also opened the first edition of the festival. The North American filmmaker will conduct a workshop about black communities in urban environments and the ethics of depicting marginalisation on screen. In 'Black Mother' he explores contemporary Jamaica through the voices of multiple characters that range from priests to sex workers, providing a vibrant, colourful and fascinating collage of impressions that deals with an equally diverse range of subjects such as the effects of colonisation in the island; the combined influences of Christian and African heritage on its spiritual life and the role of women in its society.
EXTINCTION Salomé Lamas
The political landscape of the former USSR and its many contemporary partitions is well represented in the subjects of some of this year's films. Our favourite of which is perhaps Salomé Lamas' third feature 'Extinction.' The Portuguese filmmaker explores the conflict-ridden borders of the ex socialist republics following a young, civilian surveillance officer originally from Transnistria, a estate which the country's fragmentation has deemed anachronistic. Considered now as part of Moldova, its inhabitants are still feeling misplaced and facing extreme migration troubles in the frontiers with the surrounding provinces. Going back and forth from a very personal situation to the analysis of the historical circumstances that have left the Transnistrians in such an impossible position, 'Extinction' reflects on themes of geographic identity and sense of belonging as well as on the current political climate of the area, maintaining a poetic visual sense through its protagonist's road trips around the region. The stopovers in some of the imposing concrete architectural monuments of the former soviet era which add a phantasmagorical quality to the film, shot in striking black and white.
French filmmaker Clément Cogitore went to the vast lands of the Siberian taiga to portrait a self-sufficient life in the wild, isolated from the ways of the world, in 'Braguino.' He found the only two families living in opposite banks of the Ienissei river were involved in an ongoing feud that prevented the creation of any form of community between them; the invading visit of groups of hunters brought to the area by helicopter generating further disruption to their lives and great damage to their natural environment. Also shot in a former USSR province, in 'Delta' Ukrainian director Oleksandr Techynskyi went to another isolated area near the Danube river's mouth, to observe the everyday hardship endured by the local rural community against their surrounding harsh landscape.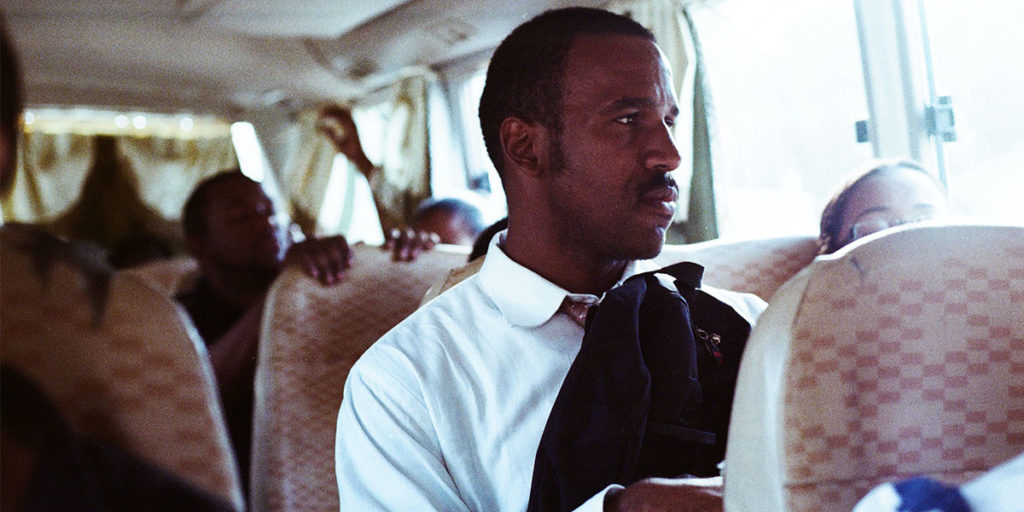 COCOTE Nelson Carlos De Los Santos Arias
Family feuds and rural hardship are also some of the themes in 'Cocote', this time against the backdrop of religious superstition and funeral rituals in a small town of the Dominican Republic. Blending documentary and fiction in the same way the protagonist family's spiritual traditions blend Christian and Pagan elements, the festival's closing film tells the story of a religious man living in the city, back to his humble village for the funeral of his murdered father. On his return he will be forced to take part on funerary practices that defy his beliefs, as well as increasingly finding himself dragged down by the consequences of his relative's violent past. The ritual of the Prayers (Los Rezos) involves a seven day mystical experience that the documentary shows with all its intoxicating intensity, in contrast with a storyline depicting matters of loss, family loyalties and the wide class differences within Dominican society.
The creative boom currently enjoyed by Latin American cinema can also be checked in 'Orione,' a multi textured film that mixes emotional testimonials of a mother, home videos and archive footage to portray the life of a young gang member in Buenos Aires, killed by the police while committing a crime. Assembling bits to the different facets of his life 'Orione' forms a complex look at the crashing forces that shape up contemporary life in Argentina.
IN PRAISE OF NOTHING Boris Mitić
Another of the festival standouts belongs to Serbian director Boris Mitić. On his fourth documentary, 'In Praise of Nothing,' the filmmaker attempts to create a cinematic equivalent to his favourite satirical book ever, Erasmus of Rotterdam's' 1513 Renaissance essay 'In Praise of Folly,' replacing folly for the concept of nothing half a century later, as a half-comic, half-serious tribute of sorts to its important role in shaping up the world as it is Today. A long-gestating project in which Mitić asked 62 cinematographers of 70 countries to shoot a minute film representing nothing; the resulting raw footage has generated an astonishingly beautiful installation for galleries as well as this equally impressive feature in which Iggy Pop lends his distinctive voice to the narration's verses, as Pascal Comelade and The Tiger Lillies provide a quirky, cabaret-like flavour from the soundtrack. Whether you engage with the film's philosophical musings or not, at the very least it serves as a well-deserved testament to Directors of photography's ability to capture the most eye-opening images out of…nothing?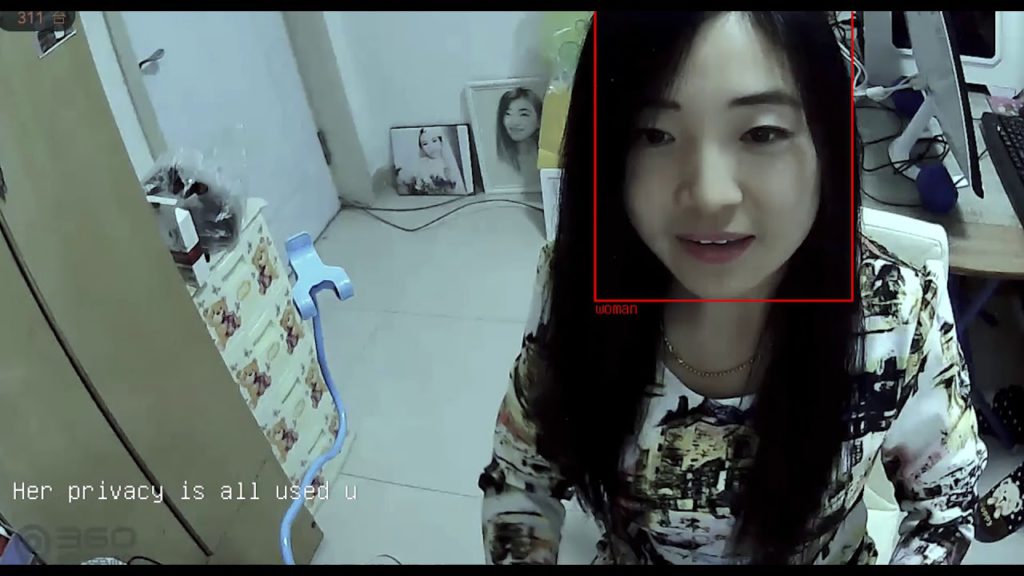 DRAGONFLY EYES-Xu Bing
Another spectacular mosaic of images, on his debut feature well-established Chinese installation artist Xu Bing has crafted a film through a painstaking editorial process going through 10.000 hours of surveillance camera and live streaming footage in search of those random, special moments of visual meaning recorded with no human intervention.
The emerging narrative, which jumps from hyperrealism to melodrama, sits somewhere between a candid camera show and an almost impossible pulp fiction that goes beyond the criticism of our overmonitored society, where the boundaries of privacy are rapidly melting thanks to an Orwellian big brother's all-seeing eye surveilling our individual everyday actions, to focus on themes of personal identity in a digital era where a mediated reality is replacing reality itself.
METEORS Gürcan Keltek
And last but not least in our selection is the feature length debut by Turkish director Gürcan Ketlek, Meteors, awarded in Locarno and Porto for the extraordinary way in which he blends personal introspection, armed conflict footage and poetic metaphor. Showing rare footage of the little-known conflict in the Kurdish regions of Easter Anatolia, erased from official records by the Turkish government, while visually comparing the sounds and images of the bombings at night to those of a meteor shower that took place in the region. Keltek's haunting, grainy monochrome scenes, alongside the tapes of fellow filmmaker Ebru Ojen, provide strong sense of a place devastated by war; collects the historical memory of a punished and silenced community and provides ample room to reflect on the endless wonder found in the natural world as well as our endless capability for inflicting suffering upon ourselves.
The rest of Frames Of Representation 2018 programme looks equally interesting. You can explore it in full it here and if you feel particularly adventurous, as a last minute addition, the festival has just announced its first ever secret screening. On April the 21st it will premiere a film of which the only clue available is that its subject deals whit predatory relationships, set in a remote forest providing the backdrop for intricate rituals which are rapidly disappearing; certainly worth discovering.