50-LOOPER (Rian Johnson)
This excellent example of high concept sci-fi is one of the best works the much maligned genre has offered for quite a while. Set in a near dystopian future when a shady business of time travelling hitmen is booming; to avoid legal troubles, after a number of years every one of them is sent to kill his future self. A disturbingly puffy-faced Jonathan Gordon-Levitt discovers his older version in Bruce Willis and rebels against his fate. Great fun!
49-WEST OF MEMPHIS (Amy Berg)
One of the most infamous miscarriages of justice in recent US history, that already had spawned the acclaimed documentary series 'Paradise Lost', gets a thorough look in Amy Berg's extraordinary piece of work. The story of the West Memphis Three, in which political ambition; police incompetence and draconian laws conjured to wrongly accuse three teenagers, whose major sin was probably to have some "satanic" Motley Crue records in their collections, for the killing of two children. The case became notorious worldwide and both general public and celebrities such as Johnny Depp; Eddie Vedder or Peter Jackson joined the cause to free the innocents from their unfair penalty, helping decades of persistent fight to come to a good end.
48-MICHAEL (Markus Schleinzer)
Michael Haneke's influence in a new generation of Austrian filmmakers is becoming more prominent. Michael Schleinzer's accomplished debut deals in clinically aseptic detail with the day by day life of a paedophile and the kid he has kidnapped. Chillingly real on its exploration of the bond formed between the two, 'Michael' was one of the most thought provoking cinematic efforts in recent memory.
47-THE ANGELS' SHARE (Ken Loach)
The return to comedy of legendary British director, in the company of his usual collaborator Paul Laverty on writting duties, sees a bunch of troubled Scottish lads, victims of their violent and deprived surroundings, finding a chance to turn their lives around after visiting a Whiskey factory. A feel-good movie blending Loach's usual brand of social realism with a touch of Robin Hood-like fiction to total heart-warming result.
46-END OF WATCH (David Ayer)
Jake Gyllenhaal excels while Michael Peña gets a long awaited star turn as the cop buddies in this superior genre flick, shot in the shape of recordings taken from the camera of one of them when documenting their day by day routine. An accidental stepping into a drug cartel's operation will place them in the centre of a terrible operation. The director of the acclaimed 'Training day' inherits the rawer way street crime is portrait by a recent batch of popular TV dramas. The home recordings format adds warmth to the scenes of the pair's personal lives and a menacing feeling of reality to the crimes they encounter in their way.
45-SKYFALL (Sam Mendes)
The most famous agent on her majesty's secret service celebrated his 50th birthday in style by beating the all-time box office record in the UK and being hailed as his best ioffering to date. Director Sam Mendes managed to preserve every one of Bond's most distinctive features while adding layers of depth to the main characters, allowing Craig, Dench and Fiennes far more room to boast their fine acting. However, it was Javier Badem's high camp baddie the one who often stole the show.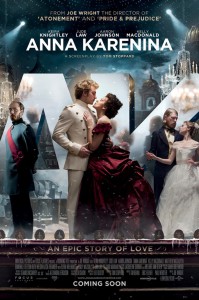 44-ANNA KARENINA (Joe Wright)
Joe Wright's awe inspiring adaptation of the 19th century literary classic took Tolstoy's Russia close to Baz Luhrmann's camp territory. Its experimental production design was one of the most astonishing of the year, mostly shot indoors and imaginatively using every resource that a theatre play could provide. Boasting a (mostly) brilliant cast with Kiera Knightley shining again in the hands of her favourite director.
43-WHAT RICHARD DID (Lenny Abrahamson)
Lenny Abrahamson's third feature was his most accomplished to date. The Irish director told the story of a privileged young man who would see his promising future compromised and his whole life crumbling down after a mix of jealousy and accident leads to a terrible event. A moral reflection about the consequences of our actions and how we deal with responsibility, Jack Reynor gave a remarkable central performance that's earned him a nomination as one of the year's rising stars.
42-MY BROTHER THE DEVIL (Sally El Hosaini)
Arguably the best British debut of the year, documentaries aside; this look at the relationship between two young siblings of Egyptian descent growing up in one of Hackney's roughest council states successfully transcended the drugs and violence clichés of the genre by adding some sexual identity issues to its main character, whose association with a group of dealers leads to an escalating feud with a rival gang. Superb performances from its two main actors, backed by La Haine's star Saïd Taghmaoui and a cast of mostly non-professional supporters for added authenticity.
41-MOONRISE KINGDOM (Wes Anderson)
The new king of twee in one of his most stylized works to date. Moonrise Kingdom refined Anderson's style while dealing in his unique manner with the rebellious power of a first love. Every detail of his production was dealt with extreme care and his usual acting family enhanced by the new additions of Bruce Willis, Edward Norton and Tilda Swinton. Kingdom was hailed by many as the director's biggest achievement to date, but its neutral tone partially lacked of the emotion needed to show a young couple's first love or enough comedy to support its comic strip outlook. Albeit, it was a another fully enjoyable opus from one of the most distinguished contemporary filmmakers.
40-THE HOUSE I LIVE IN (Eugene Jarecki)
Sundance winner documentary looking at the enormous social cost inflicted by four decades of America's undercover war on the poor disguised as a totally ineffective war on drugs. Jarecki went from the particular –telling the story of the nanny who used to look after his family and her relatives' misfortune- to the general, researching the historical antecedents of the way US government have dealt with drugs; their association with minority ethnic groups and the controversial legal injustices that have turned the whole campaign into a class war leaving millions in jail with no chance for redemption.
39-LINCOLN (Steven Spielberg)
Hailed as Spielberg's best film in two decades, this monumental epic tells the political dealings which took place to guarantee the passing of the 13th amendment to the US constitution; finally abolishing slavery. Beautifully photographed by Janusz Kaminski; Lincoln also counts with a superb cast that recovers two time Academy winner Sally Field for the big screen and has earned Tommy Lee Jones another Oscar nomination. But above all, it re-established Daniel Day Lewis as the best actor in the world Today, thanks to an extraordinary impersonation of the most beloved US president of all times. Lincoln belongs to him.
38-SILVER LININGS PLAYBOOK (David O. Russell)
David O' Russell returned to his habitual off-kilter environment; this time delivering a peculiar romantic comedy that blended mental illness, gambling addiction and ballroom dancing therapy. Despite the unusual thematic weirdness, it was fully compliant to the rules of the genre, stretching its storyline a tad or two for that classic feel good aftertaste. An excellent cast making a bunch of dysfunctional characters easy to relate to headed by Bradley Cooper gaining credibility and Jennifer Lawrence conquering awards glory, well supported by veterans Robert De Niro and Jacki Weaver. Alltogether they formed one of the strongest ensembles of 2012.
37-BULLHEAD (Michael R. Roskam)
One of last year's Oscar contenders for the Foreign Language Oscar was Belgium's Michael R. Roskam first feature. An accomplished drama about the criminal ways of a countryside gang dealing with hormone-treated beef; it boasted an amazingly physical central performance by the acting revelation of the year, Matthias Schoenaerts. His role as the gang's bully, left emotionally handicapped by a dreadful event during his childhood, having found in steroids and muscle growth a replacement for his damaged sense of masculinity succeeds as a multilayered character study.
36-THIS IS NOT A FILM (Mojtaba Mirtahmasb & Jafar Panahi)
In what is both an excellent documentary and an act of courageous political disobedience, Jafar Panahi fights the censorship imposed by the Iranian government on filmmakers who don't condone its ideas, defying his house arrest and ban on filming. Secretly joining forces with fellow director Mojtaba Mirtahmasb, the pair recorded their many stratagems for overcoming all obstacles in order to resume their professional activity. Backed by the international film community for his daringly unsubmissive ways, 'This Is Not A Film' also make us realize that in many parts of the globe freedom of expression is still an ongoing battle with no victory on sight.
35-COSMOPOLIS (David Cronemberg)
Unfairly panned by a large faction of critics, David Cronemberg stepped back from his progressive assimilation by the mainstream and embraced his trademark weirdness with this faithful adaptation of Don DeLillo's novel about the decay of the Western civilization; getting Robert Pattinson away from his teen vampire lair to portrait the young billionaire who, ignoring the growing concerns for his safety, decides to cross a chaos ridden New York on his limo just to get a haircut. Slick, dense and disturbing, it had all the elements that have made of the Canadian director one of the most respected in the world.
34- MAGIC MIKE (Steven Soderbergh)
In the year when Steven Soderbergh announced his retirement from the film business, his penultimate work found him at the peak of his powers, oddly showcasing what's behind Today's overdeveloped capitalist mentality through the lives of a bunch of strippers. An original subject for a drama that in the hands of the director of 'Traffic' and 'Sex, Lies & Videotapes' stood up as one of the most intelligent offers mainstream Hollywood has recently produced. Channing Tatum and Alex Pettyfer proved they are far more than two imposing physical presences, but it was Matthew McConaughey's club owner role the one who stole the show.
33- A SIMPLE LIFE (Ann Hui)
From Hong-Kong, one of the few oriental triumphs grazing our screens during the last twelve months, with Deanie Yip stealing our hearts and bagging a considerable number of honors in the process for her role of the mature maid who after suffering a stroke decides to leave the house she has worked all her life for and move to a retirement home. The relationship between her and the family's young professional son, who comes to her help, served as backdrop for a rare and sensitive reflection on the needs of the elderly.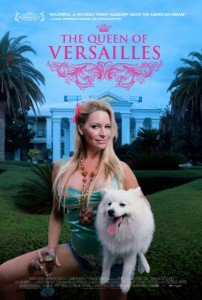 32-THE QUEEN OF VERSAILLES (Lauren Greenfield)
The ways in which the financial crisis has hit even the privileged 1% are analyzed in this engaging documentary. The king of share time holidays saw his multi-billion company crumble on the eve of his own tower's opening in Las Vegas. The star of this insightful documentary, however, it's her compulsive wife and the chaos surrounding a family life whose extravagant master plan, inspired by a trip to Versailles, was to build the largest home in America. A perfect example of the excess and madness that led the world to the place is in these days.
31-LIFE OF PI (Ang Lee)
Yan Martel's spiritually tinged best seller had been deemed unfilmable until all-terrain maestro Ang Lee took on the challenge. The result has left the world in awe for its remarkable technical achievement, becoming the best ambassador for the wonders of 3D since the new format's kick-starter 'Avatar'. The imaginative history of a family of zoo owners, victims of a shipwreck when moving it to America, and their surviving kid who had to share a boat with a tiger, a zebra and a chimpanzee rescued the best of the classic adventures genre and earned Lee a second Oscar for best director.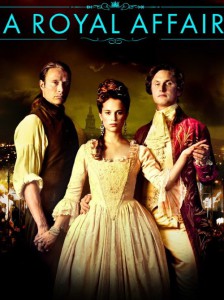 30- A ROYAL AFFAIR (Nikolaj Arcel)
The plushest period drama of the year didn't come out of the vast British repertoire ever ready for the genre. The Danes stole the plaudits instead with this accomplished tale of the love triangle formed by the mentally unstable Danish king Christian VII, his young queen and the court's physician who falls madly in love with her. Mads Mikkelsen began the best year of his career with this superb performance, whereas Alicia Vikander has been in everyone's scope as one of 2012's most impressive rising new talents since.
29-SEARCHING FOR SUGARMAN (Malik Bendjelloul)
A contender for the title of greatest unknown artist ever, Sixto Rodriguez's incredible story is revealed in this moving crowd pleaser. The mysterious US act in the 70's got a recording contract on the strength of the interests for singer-songwriters, but failed to sell any records and was quickly condemned to oblivion. In South Africa, though, his songs became more popular than Elvis', serving as the empowering soundtrack for a generation fighting against prejudice and apartheid. The efforts of a journalist and record store owner to track the man and his story would come to a shocking conclusion. Deservedly won the best documentary Oscar.
28-RUST AND BONE (Jacques Audiard)
A free adaptation of Craig Davidson's short stories enabling Audiard to keep on exploring our society's lower strata, this time through the brutal love story of a security guard trying to overcome a rough patch in life by reviving his career as a fighter and the whale trainer in a sea world resort who loses both legs during a work accident shortly after they met. The sleazy underworld of illegal combats joins the depressing reality of coping with disability, adding an overwhelming dose of realism to the couple's against the odds loving bond, brought to life by Marion Cotillard and Matthias Schoenarts' deeply affecting performances.
27- THE LONELIEST PLANET (Julia Loktev)
Sadly left unreleased in the UK, Julie Loktev's reflections about the nature of relationships come disguised as a simple travelogue, becoming serious and insightful thanks to a wisely placed central event that divides the film in two tonally and emotionally different parts and provides its surprisingly resonant meaning. Gael García Bernal (getting better and better at choosing his projects) and Hani Furstenberg are the loving couple of backpackers who had to endure unforeseen circumstances putting their love to the test. Loktev's assured directorial hand confirmed her as an author to watch.
26-PARIAH (Dee Rees)
Adepero Oduye was in everyone's lips, including Meryl Streep's acceptance speeches, for her brave performance of a teenage girl coming to terms with gay sexuality, while facing her mother's religious intolerance and her father's shame. 'Pariah' was a superior rites of passage drama, convincingly capturing the mood of kids' life in the streets of contemporary America. Again, it remained unreleased in British shores; despite having gained widespread recognition in the festival and independent circuits.